Start with a 7 days FREE Trial to boost your brand! 🎯
We help Tech companies increase engagement by 100% ⬆️⬆️
Turn this recession
into an opportunity
Not everything can be bad news, right? This recession can actually be good for Companies in the Tech Industry 💯. Competitors holding back their Branding and Marketing efforts, leave a lot of room for Companies to establish a long-term marketing authority that  will get  them to stand out in the market 🎯. Now more than ever, it's time for you to build a Marketing Launch Plan, which you can use right away for FREE🤩. We're doing our part in this recession with our Free Trial to help Software Companies 2x their close rate in our 7 Day Free Trial!, it's your time to get on board 🚀
What do you get from this FREE Trial?
Where do we start?
Our step by step: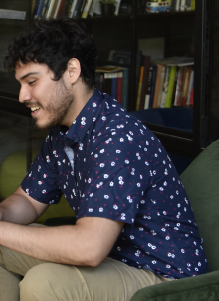 Discovery
Exploration Call
A quick meeting to get to know each other🤓.
1° STEP
Call #1
Assets review and digital channels strategy
2° STEP
Call #2
Set all the actions needed for your strategy funnel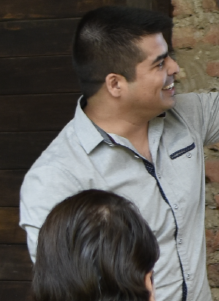 3° STEP
Call #3
Build your workflow strategy ⚡️ to start taking actions right away.
Ready to increase your traffic?
This is the opportunity you were looking for your brand. Follow your hunch! 💘
Meet Matias
+ DiHunch Team
Hey there! I'm Matias and this is my incredible team 🏆. DiHunch was born from a hunch and it is driven by a passion for achieving exceptional results 🎯. 
We are a team of young professionals who believe that there are many new and innovative ways to get the job done.
We blend creativity and data science to help technology companies grow and evolve in the digital ecosystem.  
Just like our brains do, we work by connecting the creative side with the numerical and logical side, in order to make amazing things happen.